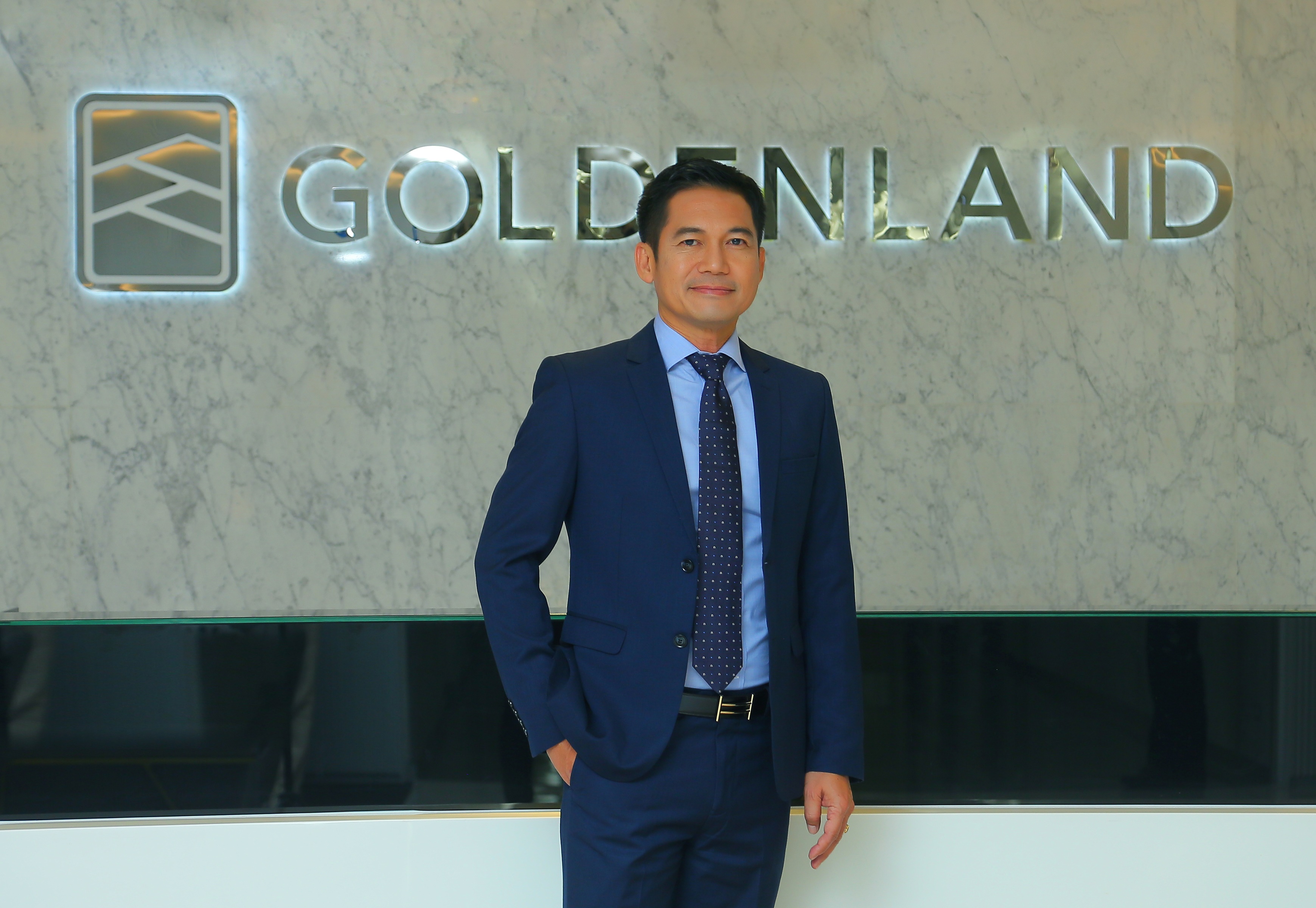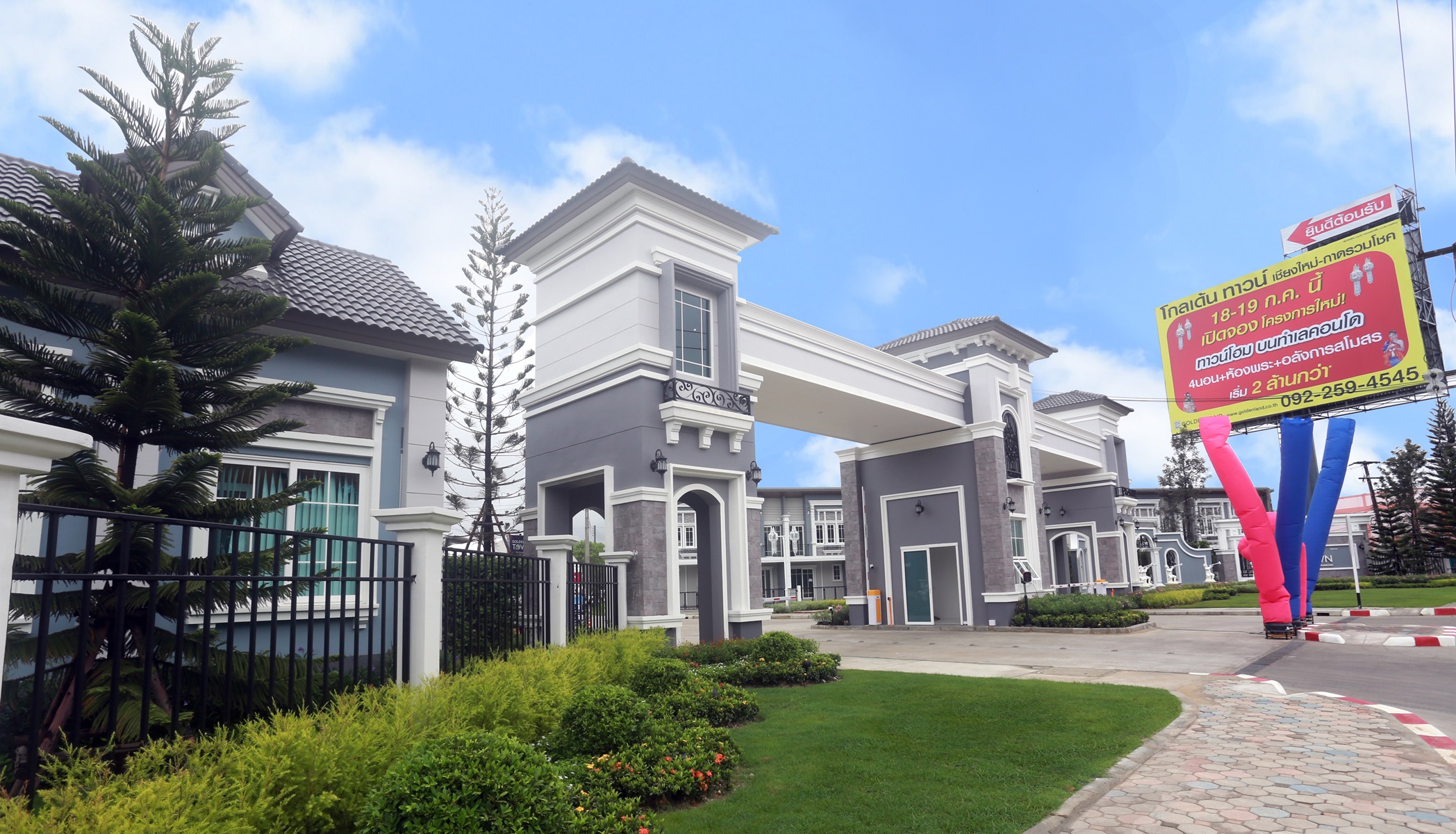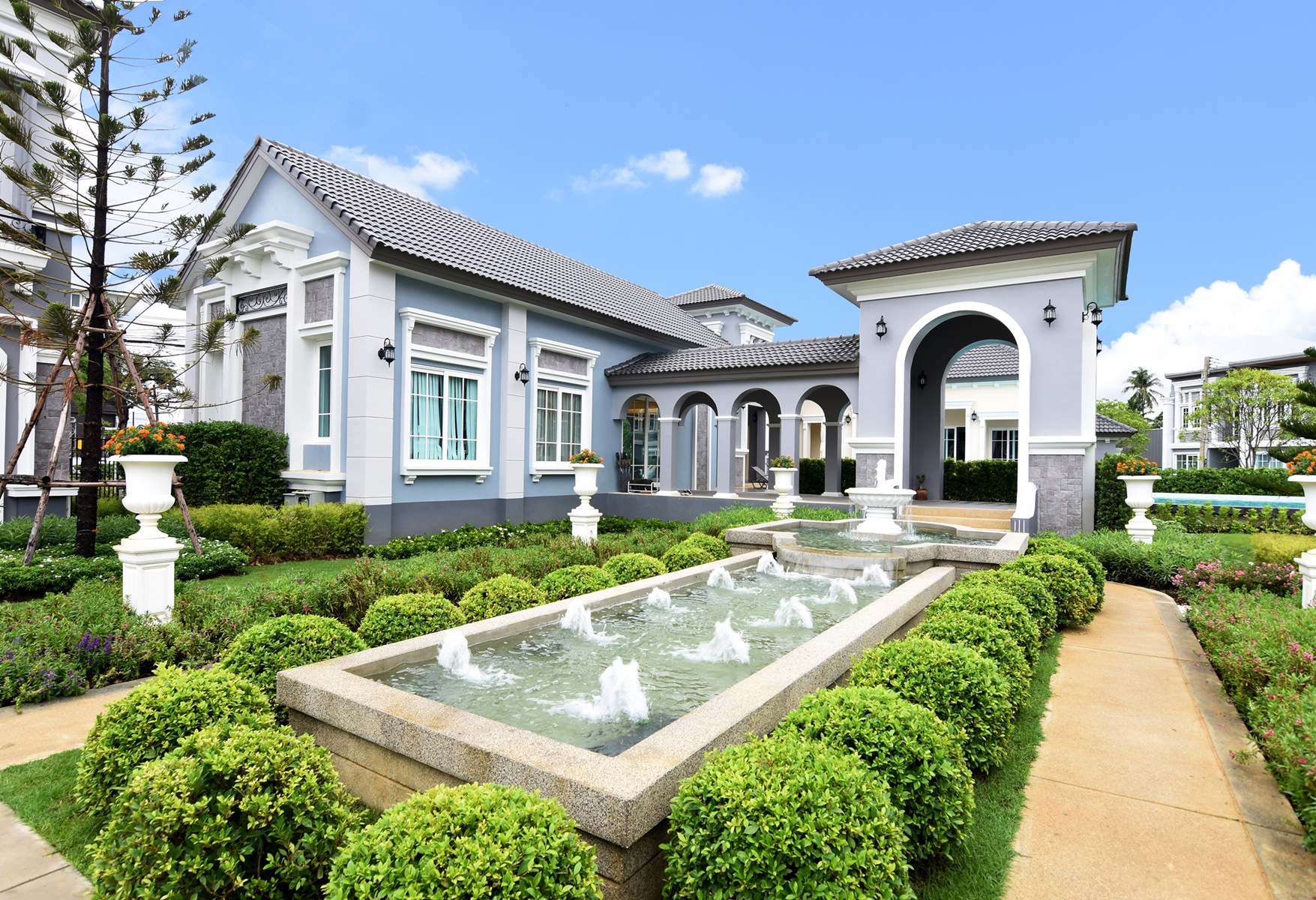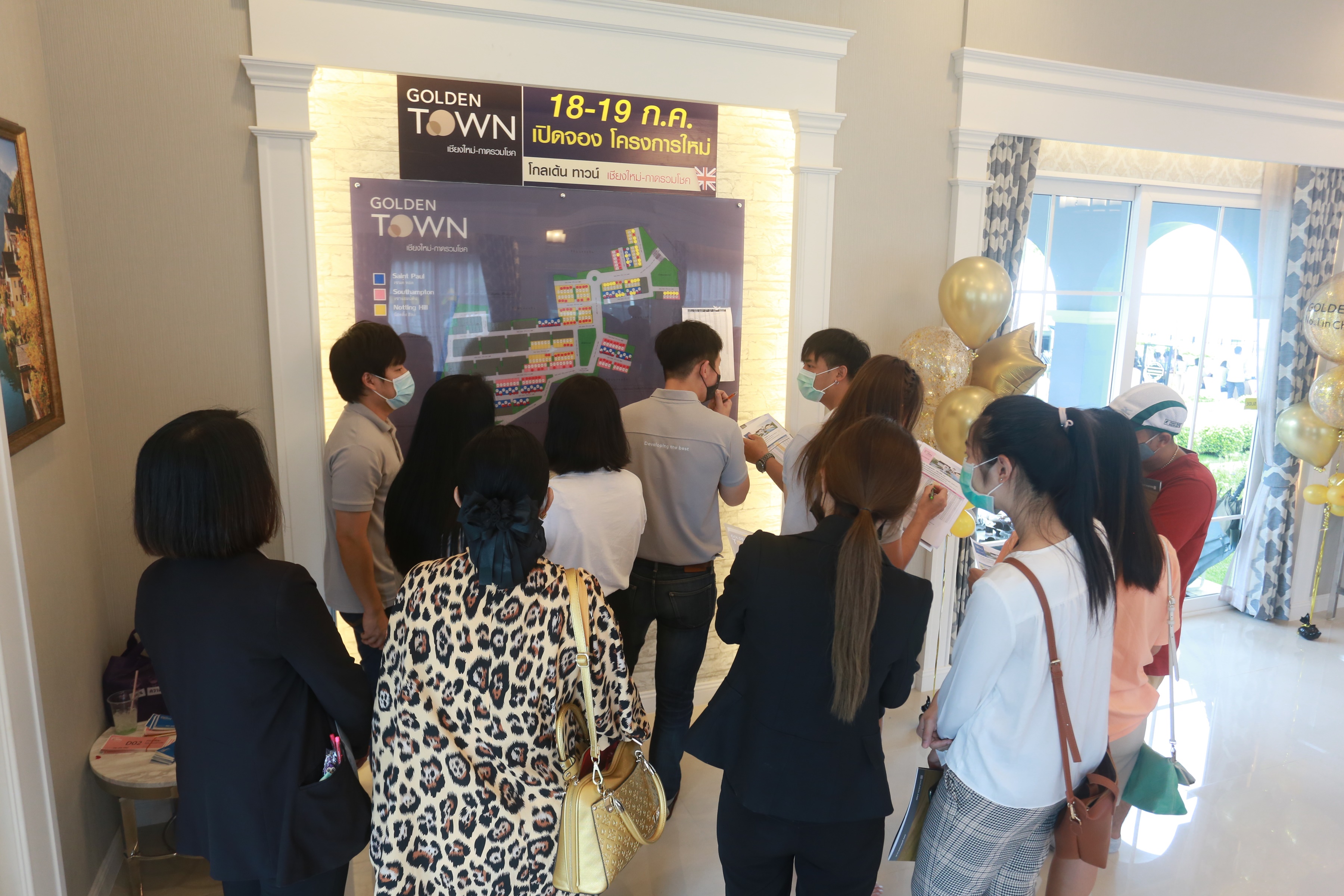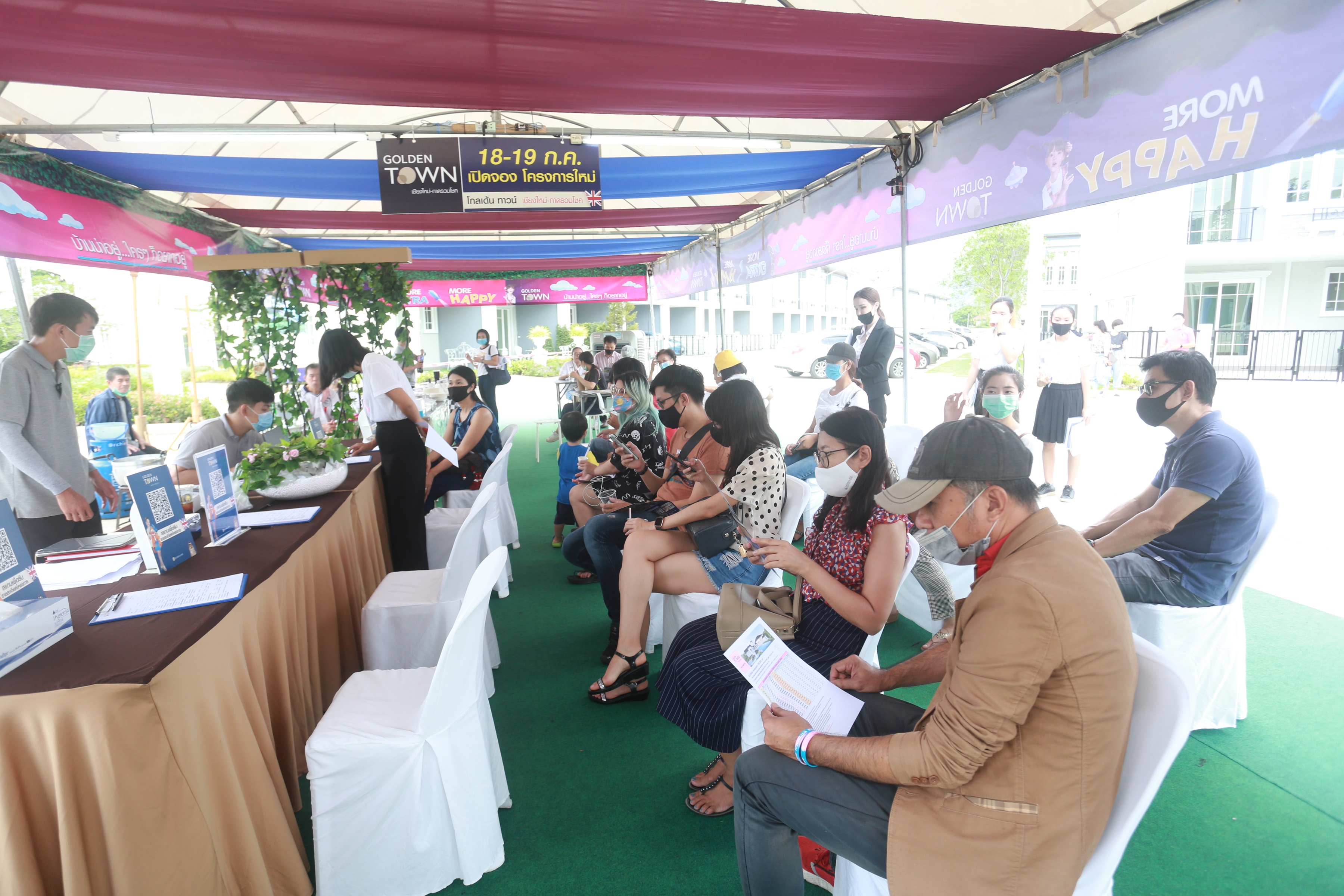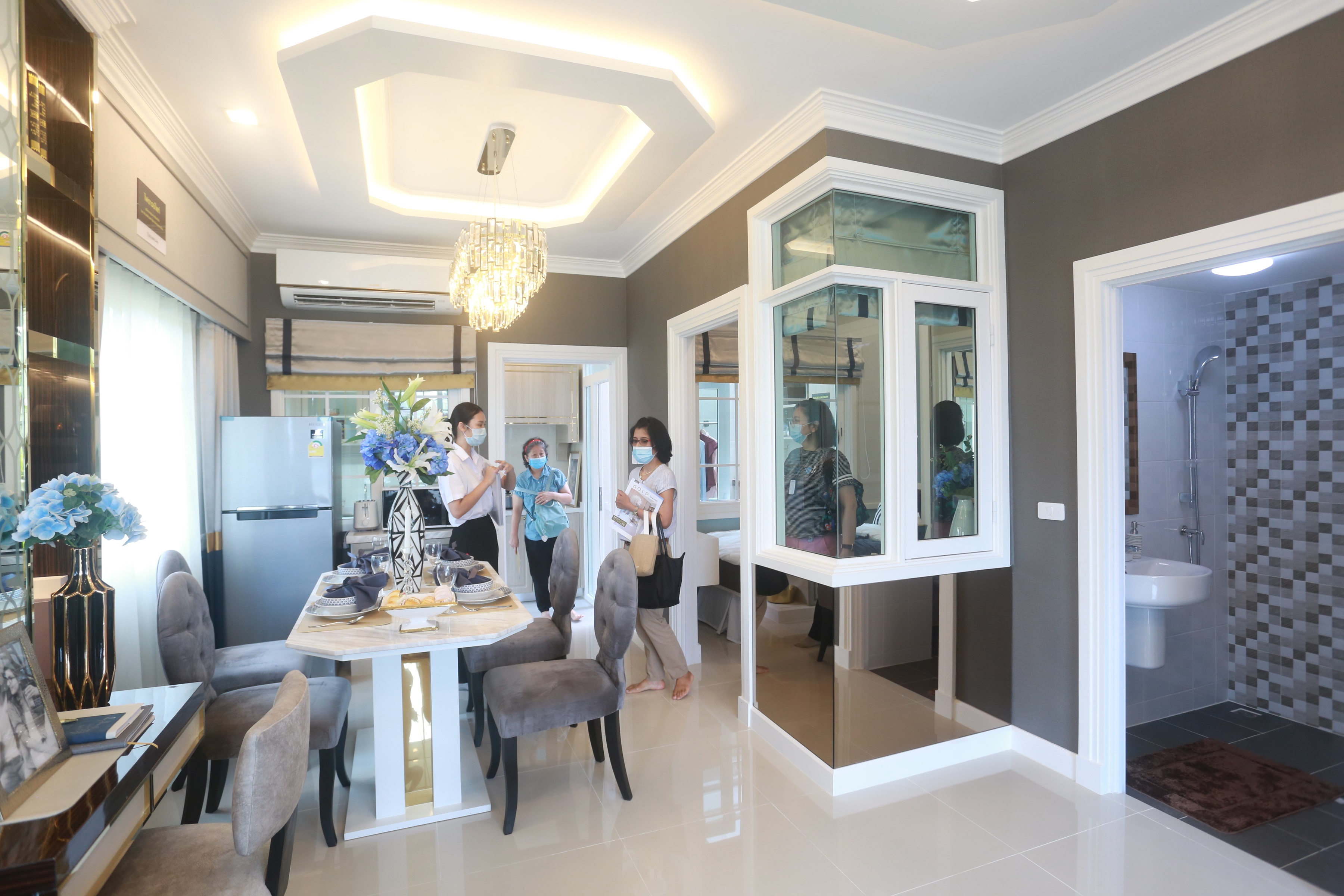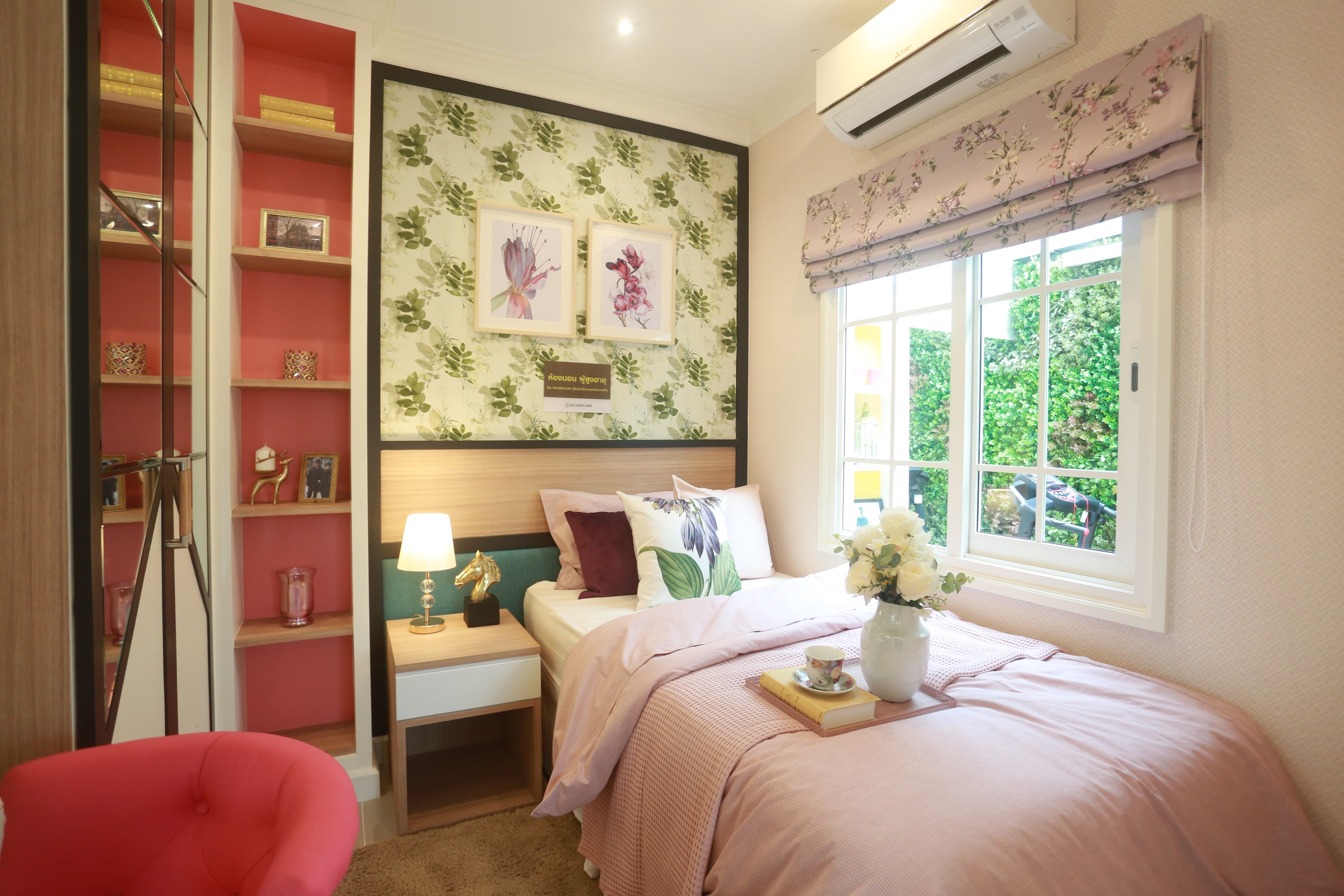 Golden Town Chiang Mai-Kad Ruamchok – a housing development
in a prime condominium location with good surrounding, that have captured over Baht 650 million in sales.
Goldenland launched a new development project known as Golden Town Chiang Mai-Kad Ruamchok, which became its second project in Chiang Mai province. The project site is located in the prime urban area on the Somphot Chiang Mai 700th Year Road. The planning of its usable area provides needed solutions for homeowners. During the recent reservation period launched in July 2020, the project captured the sales of over Baht 650 million. The Company is now planning for continued business expansion in the provincial areas with the aim of recognizing Baht 2,000 million in revenues from its sales of provincial properties.
Mr. Apichart Hengwanich, Managing Director, Up-Country Project Development, Golden Land Property Development PLC or Goldenland, remarked that "Goldenland launched its first townhome project in Chiang Mai last year under the name of Golden Town Charoenmuang-Superhighway, with a site area of 11 rai that houses 131 units of townhomes. This year we launched the second project called Golden Town Chiang Mai-Kad Ruamchok that is located in a prime area on the Somphot Chiang Mai 700th Year Road. Even though, this promising site is in a main urban area with a location that is suited to a condominium development, however, Goldenland has taken a different approach and views that developing urban townhomes for sale in this area can be a unique selling proposition. The fact that its location is close to department stores and markets can be a plus point for homebuyers to easily make their purchase decisions. The project offers luxurious and elegant English style housing, with other special features including a spacious usable area that is well worth the investment value. The largest housing units have 4 bedrooms, 3 bathrooms, 2 parking spaces, together with additional special functions that include a prayer room, a kitchen, and a room which is suited for viewing the garden by day and the stars by night. During the reservation period, the project was well accepted by the market with sales of over Baht 650 million which is considered very good particularly during the present day COVID-19 crisis".
Strategic location and pricing are very important. He further added that "We price our products at a level which is affordable and, indeed, very competitive in pricing for the better location in an urban area. If we compare our project in Kad Ruamchok area with other projects of our competitors which are located further away, we would think that the prime urban site of our Golden Town Chiang Mai-Kad Ruamchok should make our house prices higher because our site is closer to the city, and the difference in prices must be at least a few hundred thousand Baht more. In fact our prices are not that much higher and thus when the clients compare the prices they admit that our pricings are acceptable".
Golden Town Chiang Mai-Kad Ruamchok has a project site of about 37 rai with 398 housing units and a total project value of Baht 1,200 million. There are 3 choices of housing designs in modern English styles with a usable area of 96 to 117 square meters. The houses are provided with a downstairs bed room for elderly family members which can also be converted into a multi-purpose room as needed. There is also an innovative Thai kitchen known as "Golden Kitchen" in every housing unit. The backyard is piled with foundation pile to assure that there will be no problem with ground subsidence and there is also a high wall with a rain gutter. The construction standards for this project are the same as the Company's developments in Bangkok. This project uses material choices that are of high quality, equivalent to those used in building single detached houses such as UPVC doors and windows, green tinted glass, downlights to illuminate the entire home, and ceilings of almost 3 meters in height that provide an airy and comfortable feeling. The project is also equipped with complete facilities such as a clubhouse with a swimming pool, a beautiful English style garden, a 24-hour security system, and the "easy pass" electronic access control system, all of which offer a better quality of living for every member of the homeowners' families.
For those who are interested to visit our development sites can contact us for more details at the telephone number 092-529-4545 or at our website: www.goldenland.co.th .
Mr. Apichart Hengwanich remarked on the Goldenland working plan that "Our expansion of business activities in the provincial areas aims firstly at the provinces which are touristic towns, with an industrial and agricultural background. Tourist towns normally have significant purchasing power to drive the growth of their local economy. As you can see, we have launched our development projects in provinces such as Ayutthaya, Chonburi, Chachoengsao, Nakhon Ratchasima, Chiang Rai, and Chiang Mai. Each of these projects is still continually growing. Our targeted clients are mainly Thai homebuyers. As for the foreign homebuyers, we have some Chinese buyers in some locations namely Chiang Mai and Pattaya, but they remain the minor selling target. We foresee a continued growth in this sector. The market competition in the Bangkok Metropolis and its vicinity is increasing rapidly, hence the seeking of new locations and markets in the provincial areas which will help us in increasing our growth. Indeed, the expansion and development of the public transportation network such as motorways and the high-speed train will enable people to live outside the capital city such as in Ayutthaya as they can conveniently commute to and from Bangkok. At present, the Company has 9 developments in the provincial areas with a total investment value of Baht 8,100 million. We aim at a growth target of at least 10%. This year we will set a goal for the recognized revenues from our provincial developments of Baht 2,000 million".