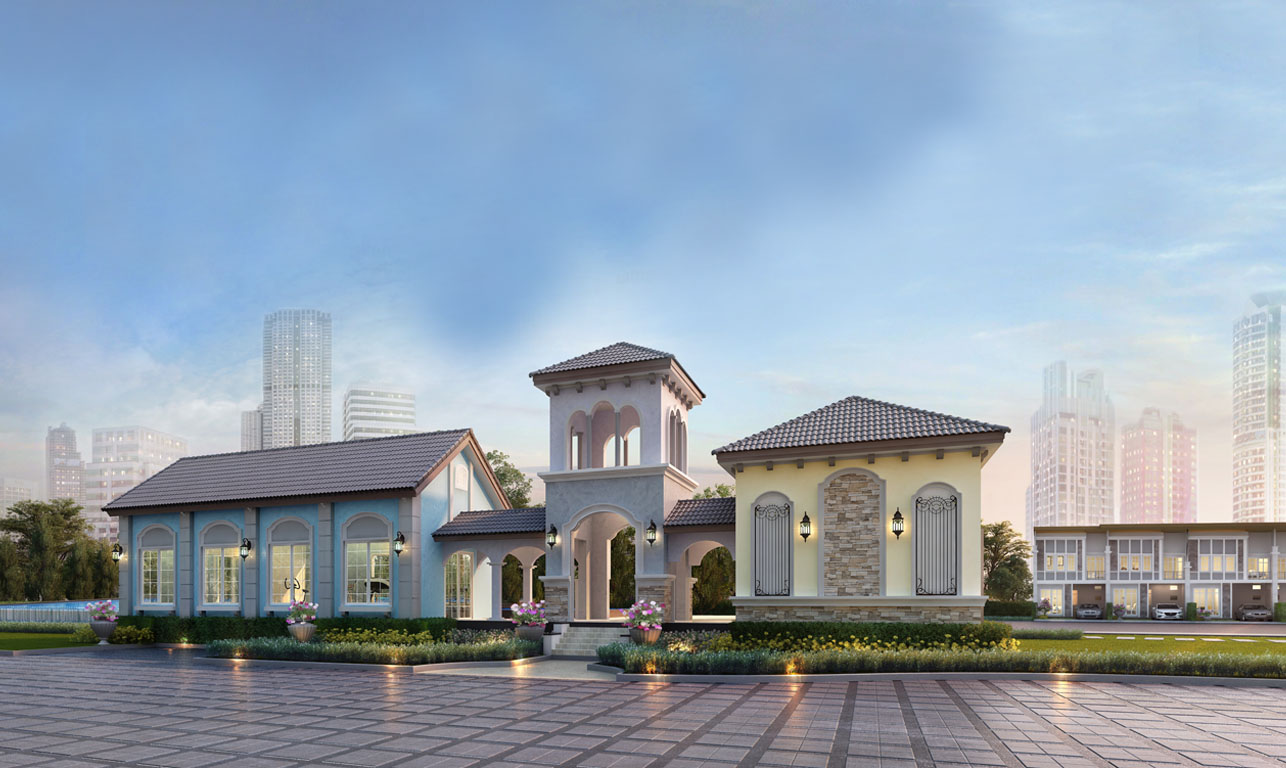 Project information
EXTRA FUNCTION Superior townhomes, with 4 bedrooms and 3 bathrooms, master bedrooms with attached bathrooms. Extra features for all townhomes include a Buddhist prayer room, which is the first to be designed for two story townhomes, and a choice of a multi-purpose room on the ground floor with possible room conversion options, and an innovative Thai style GOLDEN KITCHEN.
EXTRA SPEC Upgraded construction quality standards with material, design and accessories selection comparable to single detached house choices such as uPVC doors and windows, downlights and indoor luminaires. High second floor ceilings of nearly 3 meters also provide more ventilation and light.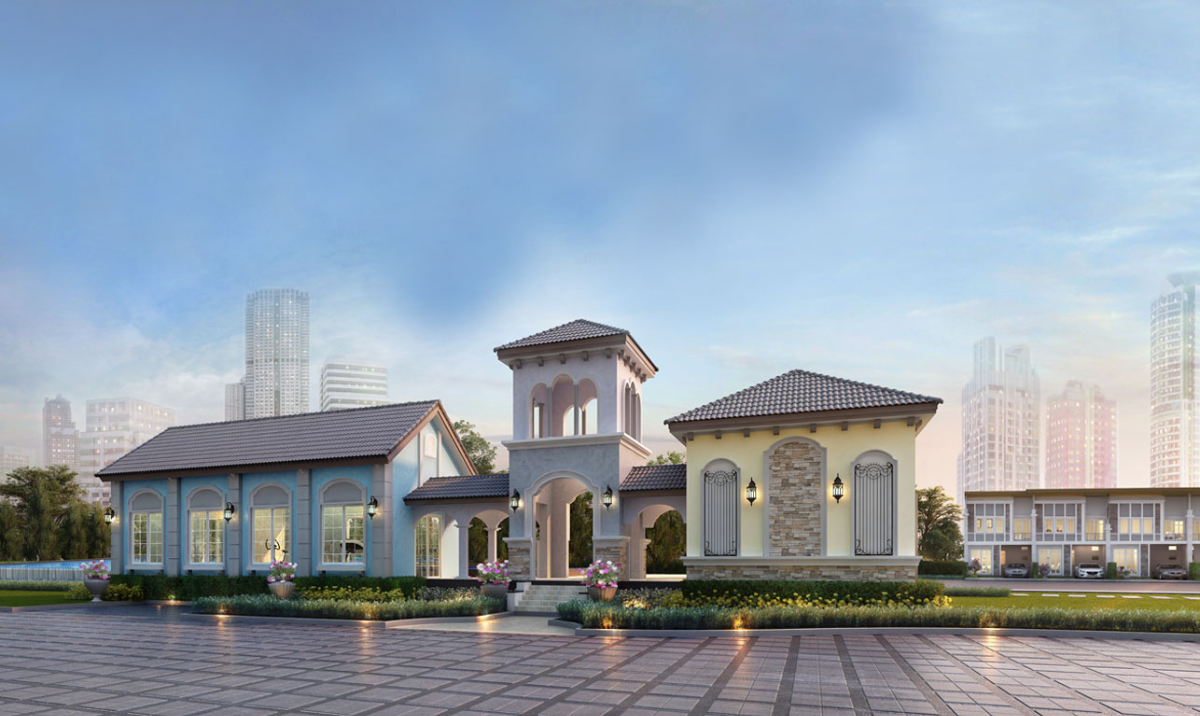 Club House

The Park

Swimming Pool

Guard Security

CCTV

Playground
Preston
usable area of 117 sq. meters 4 bedrooms with 3 bathrooms, a living room, a dining room, a special feature of a Buddhist prayer room, and parking space for two cars.
Functions

4
ห้องนอน

3
ห้องน้ำ

2
ที่จอดรถ

1
ห้องรับแขก

1
ห้องอาหาร

1
ห้องครัว

1
ห้องอเนกประสงค์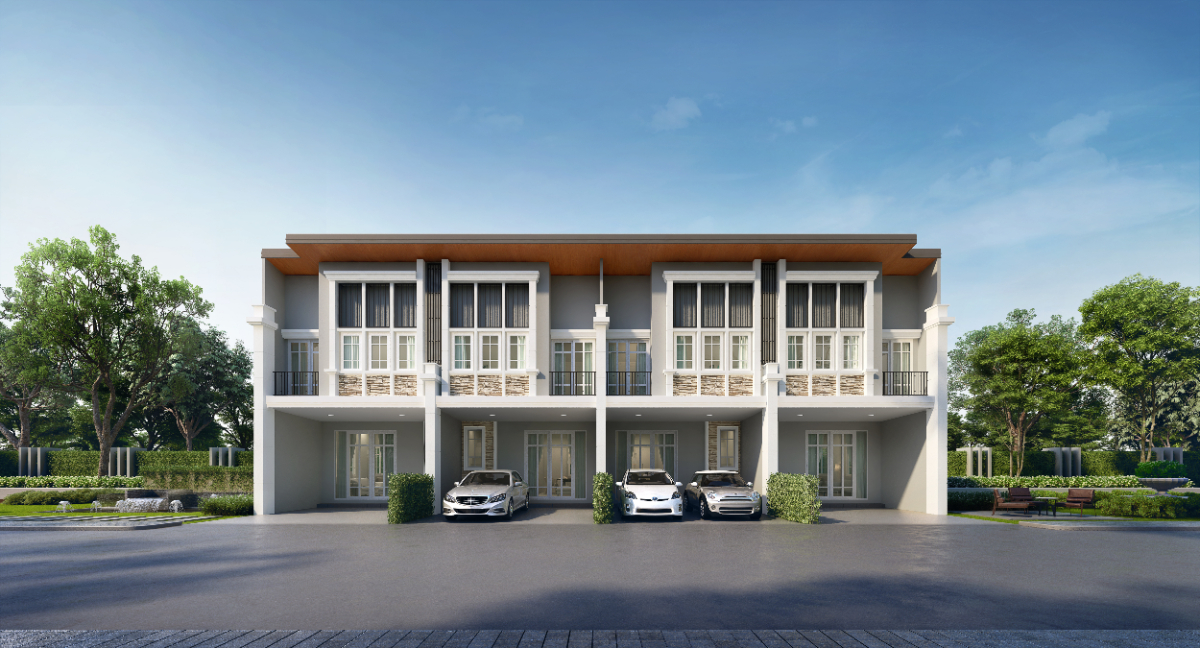 Chester
พื้นที่ใช้สอย 103 ตร.ม. 4 ห้องนอน 2 ห้องน้ำ ห้องรับแขก ห้องรับประทานอาหาร นวัตกรรมครัวไทย และที่จอดรถ 1 คัน
Functions

4
ห้องนอน

2
ห้องน้ำ

1
ที่จอดรถ

1
ห้องรับแขก

1
ห้องอาหาร

1
ห้องครัว

1
ห้องอเนกประสงค์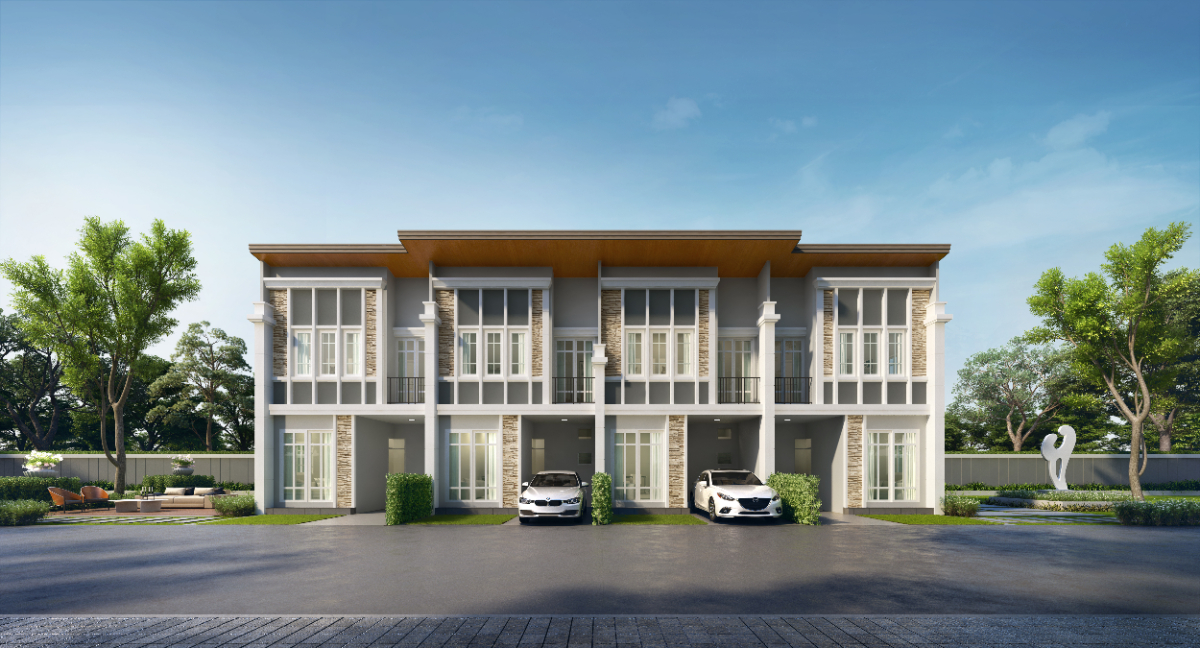 Nearby places
ม.เทคโนโลยีพระจอมเกล้า พระนครเหนือ
รถไฟฟ้า 2 สาย สายสีม่วงและสายสีชมพู